Mobile users want their information quickly
Unlock your website's potential with our adaptive mobile-first design, perfect for the majority of visitors who do everything on their phone.
Our web design team excels at creating user-friendly modules that are beautiful on the front end and super easy to manage in the backend.
Boost your lead generation with a specialized website for post-secondary institutions.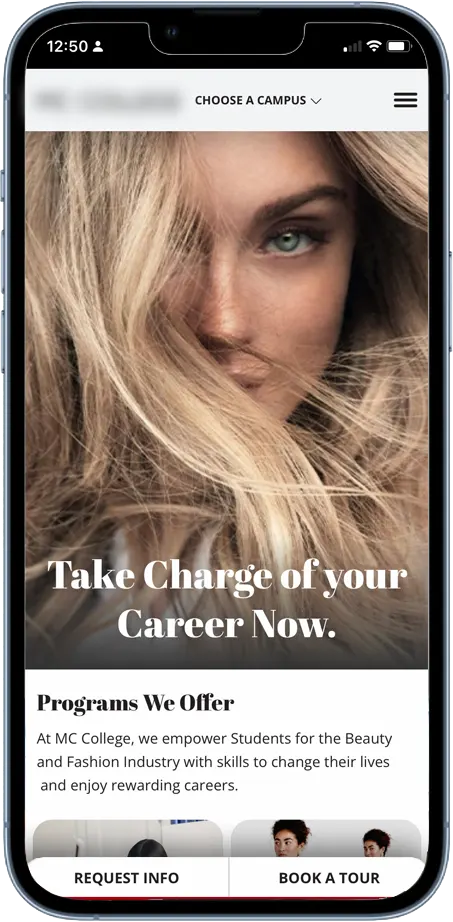 YOUR RECRUITMENT GOALS BECOME OUR WEBSITE GOALS
While some websites focus entirely on aesthetics or technology, Great Exposure's design team incorporates both. We also integrate the essentials, like custom branding, messaging and clear calls to action, to create a website that celebrates your uniqueness and highlights how you are different from other schools. Our team is comprised of designers, UX experts, and developers who are committed to making your journey with us a most professional one.
We strive to provide solutions on how to help you increase traffic, generate quality leads, and make your branding more consistent. Defining and understanding your target audience is crucial to tailor the website experience to their needs.
Through collaborative consultations, we dig deep to discover your marketing and recruitment goals before we begin building your site. Finally, our team will perform live testing to identify any usability issues, improve the user experience and enhance conversion rates and overall performance.
discovery
Survey
Competitive Analysis
Google Analytics
DEFINE
Target Audience
Competitive Analysis
Prototype
imulate User Experience
Micro Interactions
Test Prototype
Implement
Built on Wordpress
Strict Testing
Quality Control
Launch
Live Testing
Load Speed
Intuitive Navigation
Successful User Flow

Project Highlights
No matter how many programs or campuses you have, our websites are designed to drive prospects exactly where they want to be.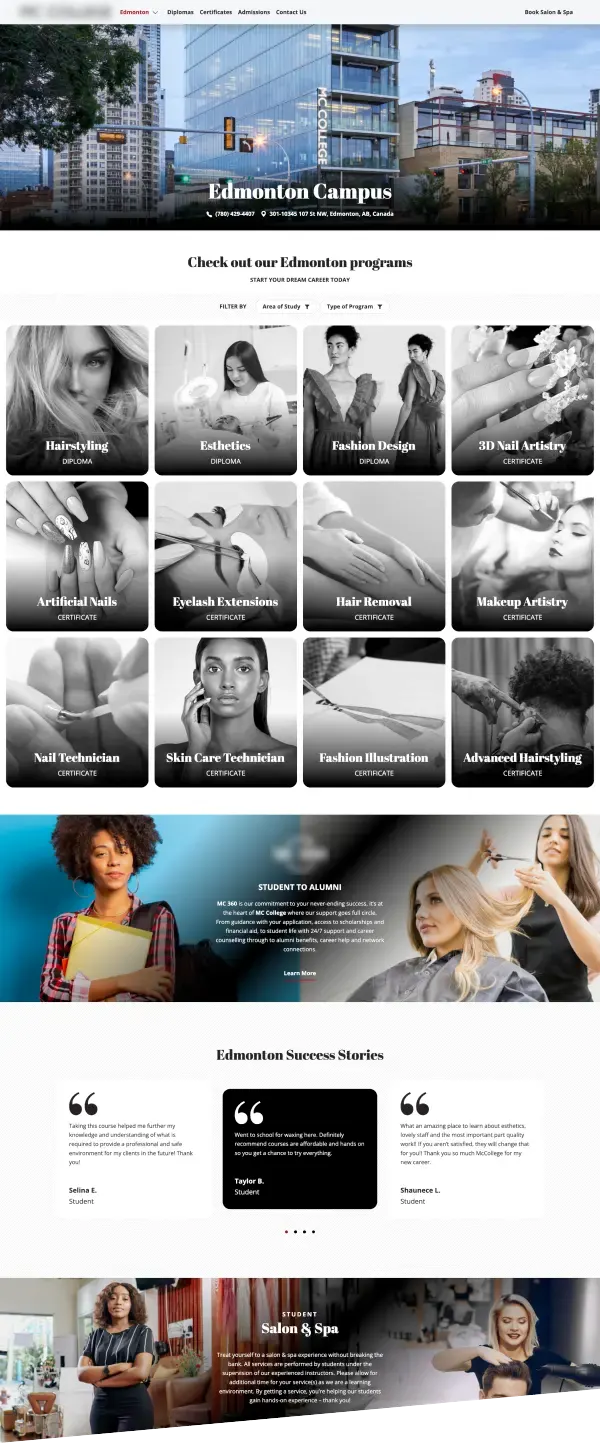 Campus Landing Pages
Whether you have one campus or ten, one program or 20, users navigating your site will be immediately directed to the landing page that features the campus and program information available in their geotargeted area.
Program Sorting Ui Feature
It's our priority to direct users to the pages that showcase the programs available at their nearest location, ensuring prospects receive the most compelling information about your school.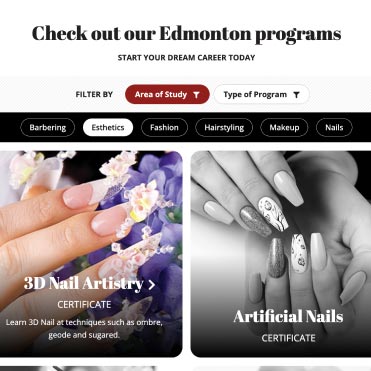 EASY TO UPDATE
With our custom WordPress themes, updating your website is a breeze. We will provide your school with step-by-step assistance on how to use our backend interface, which encompasses all the essential elements to manage and update your site as needed.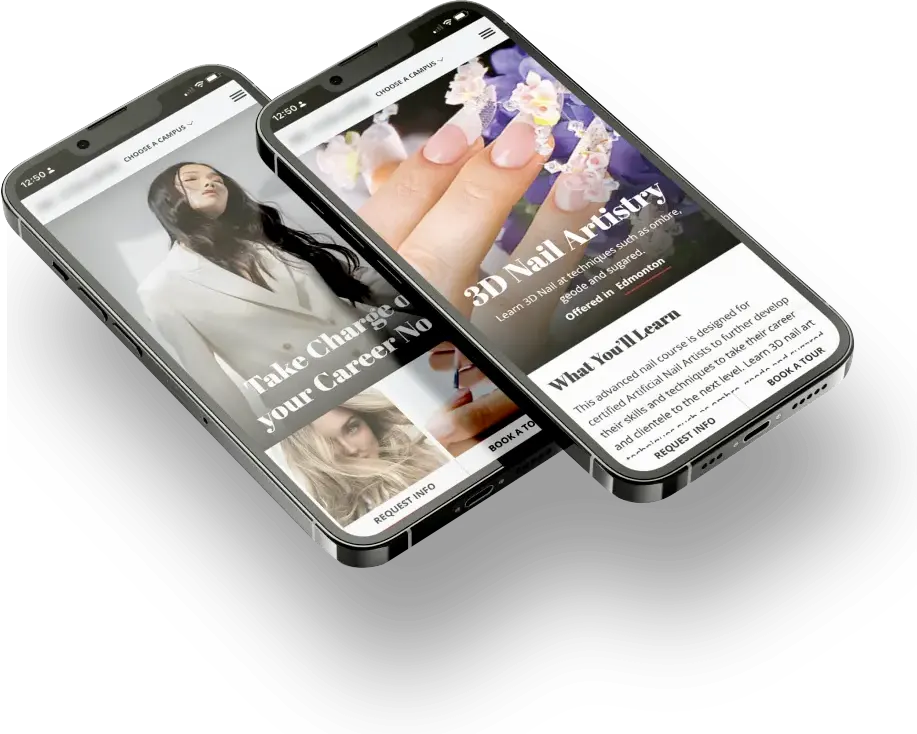 MOBILE FIRST APPROACH
It is important to note that more than half of your audience will access your website using their mobile phones. Our design process focuses on delivering a top-tier mobile experience before extending to larger screens. By employing a combination of responsive and adaptive techniques, we guarantee that users, enjoy a seamless and user-friendly access to information, regardless of the device's size or type.
CUSTOM-MADE COMMUNICATION HUB
Save time and eliminate distractions with a custom-made communication hub, which efficiently guides users to the relevant details they seek, eliminates unnecessary inquiries and allows you to communicate with leads in whatever format they prefer – emails, phone calls, WhatsApp and more!